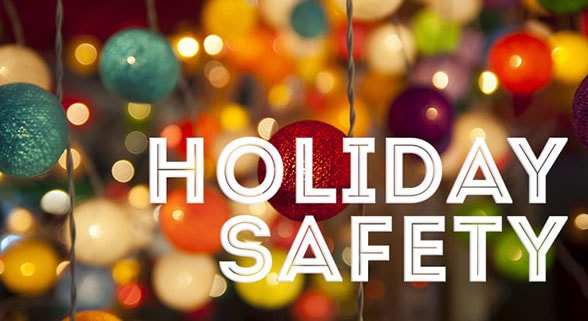 The holidays are a time of togetherness with family and friends, and traditions that involve gift-giving and favorite foods. Unfortunately, with the season also come risks.
The Christmas season is the fifth most-dangerous holiday, and as people hop into their cars to drive long distances to visit friends or family, the chances of getting into an accident also increase.
You can protect yourself while driving on the roads this holiday season by following these tips:
1.Get a designated driver.
Above all, don't contribute to dangerous road conditions. If you're going to be at a holiday party and partake in alcoholic beverages, be wise. Designate a sober driver to get you home, call an Uber, or walk.
2.Drive defensively.
Realizing that the roads are more dangerous during the holidays should cause you to drive defensively. This can mean the differences between being in the middle of an accident and evading one. Be alert while on the roads and heighten your awareness of surrounding vehicles. You should not only keep an eye out for erratic drivers, but be cognizant of animals (like deer) who may be crossing the road, too.
3.Make sure you can see.
Never drive without the proper prescription eye wear, if you need it. And never drive if your windshield isn't clear. Remove snow and ice before setting out on the roads and make sure to top of windshield fluids regularly. If you have poor eyesight or difficult seeing when it's dark, don't drive.
Be aware of dangers on the road this holiday season. Get a designated driver, drive defensively and ensure optimal vision. For more information about winter driving safety or help selecting an Acura, call Park Acura today!