Vehicle manufacturers are making cars safer every year. However, when inclement weather arises, you'll need to know how to safely navigate the conditions.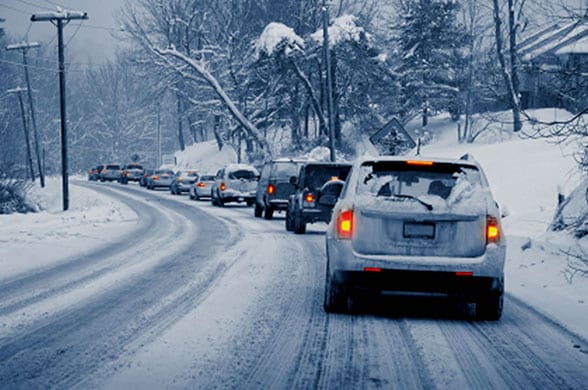 When you're headed out of town on a long-distance driving trip over the holidays, these winter driving tips will help you get there safely:
●Don't drive when you're tired. It'll decrease your ability to respond to dangerous road conditions. Get lots of rest before facing winter weather and you'll reduce your risks of getting into an accident.
●Don't start your car when the garage door is closed. When running the car, be sure to leave the door open to give carbon monoxide and fumes a way to escape.
●Check your vehicle's tire pressure regularly, and ensure you get on the roads with properly inflated tires.
●Drive with the gas tank at least half full. That way, you'll have fuel on reserve in case an emergency arises.
●Avoid using the parking break in bad weather. Instead, rely on your brakes.
●Don't use cruise control if the roads are slippery due to rain, snow or ice. You'll have less ability to navigate hazardous conditions.
●When you're driving, look in the direction you want to go to identify danger.
●Always, always wear your seat belt for optimal safety.
With these driving tips, you'll stay safe on the roads when driving long distances. For more driving safety tips or help selecting a safe vehicle, contact Park Acura today!