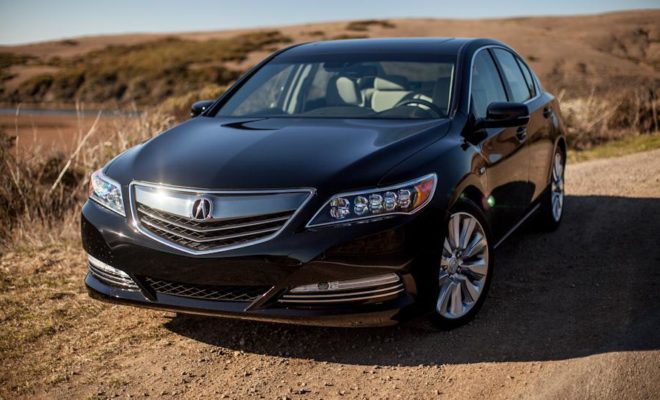 Yesterday, we spent our entire afternoon cruising around town with the RLX Sport Hybrid. It all happened after the Acura dealer we have been meeting handed us the keys to the car and we put up a fake smile to hide our disinterest in the vehicle. At the end of the day, our fake smiles turned real.
The Acura RLX Sport Hybrid might not look attractive, is severely lacking in the luxurious interior department and is not cheap to own. However, the $60,000 vehicle is able to offer a performance that we never expected at all.
We engaged in Sports mode at an abandoned road and were amazed by the power of the RLX Sport Hybrid. The car can sprint from 0-60mph in 5 seconds flat, which is about 0.5 seconds short of what the Audi S6 has to offer. The RLX Sport Hybrid runs on a 3.5L V6 engine with three electric motors that can generate 377hp and return up to 32mpg in fuel economy.
The best part about the car is that it handles extremely well thanks to the SH-AWD system. It makes the RLX Sport Hybrid fun to drive. Sure the RLX Sport Hybrid might not look good but this makes it a sleeper car like no other. Its attractiveness is with its performance and handling.
SOURCE [http://nseavoice.com/cars/2016-acura-rlx-sport-hybrid-review-the-true-definition-of-sleeper-car-92007701.html]