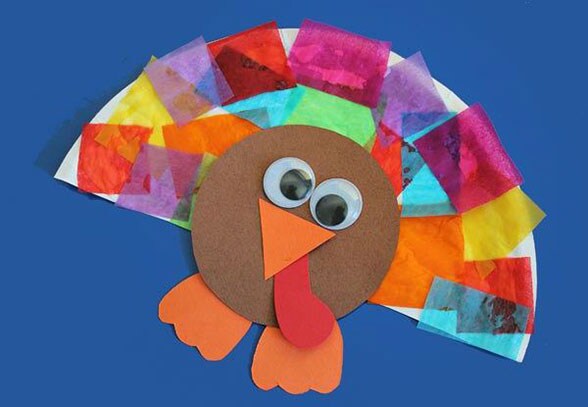 The Thanksgiving holiday gives you and your family a much-needed break from the grind of your daily routine.
Take advantage of a few days off of school and work, and engage your family in some fun crafts!
It'll give you an excuse to spend some time together, a chance to create personalized decor for your home, and time to reflect on the reason for the season.
Here are some craft ideas:
●Make place cards. Decorate your Thanksgiving table with place cards in the shape of a turkey. Glue a flattened cupcake liner onto a large liner. Draw eyes on the cupcake liner, and give the turkey a beak. Draw in some legs and then glue to liners onto the place card. Write your guest's name on the card, and voila!
●Color on a tablecloth. Give your kids a canvas upon which to go "Thanksgiving wild"! Roll out some craft paper the same length as your table, and leave some space at both edges for an overhang. Draw out place settings for each guest, give your kids markers or colored pencils, and let their creativity lead the way!
●Paint some gourds. Buy several tiny gourds, two or three per child should do. Then, let the kids decorate the gourds with paint, using stripes, diamonds, dots and more to make a collection you can display on the Thanksgiving table.
●Make a wreath. Take the kids on a nature hike to collect acorns, leaves and more. Then, take the items back home and glue them onto wreaths cut out of cereal box cardboard. Hang the wreaths around the home.
●Make hand print turkeys. Have each child dip their hand in paint and then stamp it onto colored paper. Cut the hand print so you end up with a square shape. Decorate the hand prints so they look like turkeys, and then trim the square's edges with tiny twigs.
Don't let the holiday go by without engaging in some good old fashioned family crafts. Park Auto Group wishes you and your family a Happy Thanksgiving!