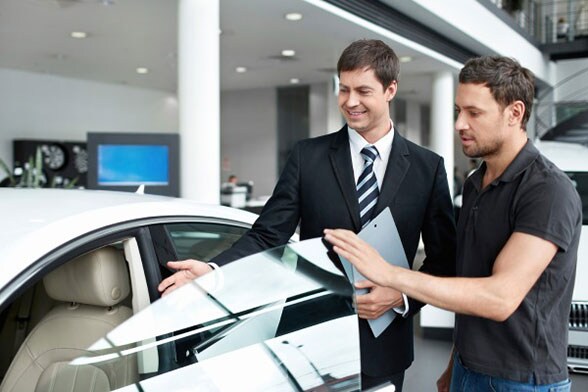 It's a big step.
It requires a significant investment.
And you'll be driving the vehicle for the next 5, 10 or even 15 years.
So don't just saunter into a dealership and plunk down your money to avoid the task of buying a new car.
Here's a painless way to purchase your new vehicle without breaking a sweat:
Do your due diligence. Before you buy a car, you should know what kinds of features you need. Is safety a priority? Performance? Gas mileage?
Budget. If you know how much you can spend on a car before you become invested in a particular model, you'll be less disappointed when you find out you can't afford the car. Keep in mind, dealerships can often offer you the lowest interest rates.
Trade it in. If you have a vehicle to trade in, do some research ahead of time so you know how much the car is worth.
Test drive. Get behind the wheel of the vehicles you love and take them for a spin. Do you like the way the seat feels? Does the car respond well to your driving? Is the ride smooth? Make sure to test it out on local roads and highways to get a sense of how the car will perform in different environments.

Now that you've selected the car you'd like to buy by doing your research, budgeting, including a trade-in and test driving the vehicle, it's time to make a deal.
For help purchasing your next new vehicle, contact Park Auto Group today!