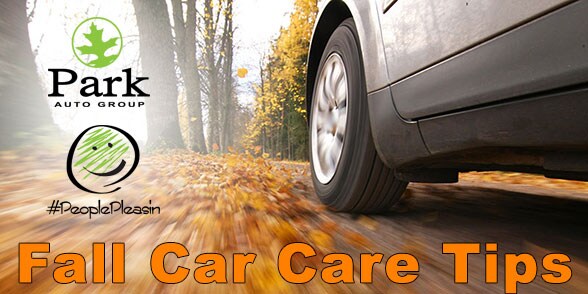 Do you make vehicle maintenance a priority in the fall? You should.
Before the winter weather makes driving on the roads more hazardous, bring your car into any of our
dealerships and make sure you check these tasks off your list.
Check:
The battery. Test it so you know how much "juice" it has left.
The tires. Use a pressure gauge to test the tire pressure and add air if they need it.
The treads. Make sure your tires have enough life left on them to safely endure winter roads. Consider purchasing new tires or snow tires.
The brakes. Worn brake pads are a hazard and can affect your ability to safely come to a stop.
The washer fluid. You should have a generous amount of washer fluid so that you can safely remove dirt and grime from the windshield.
The fluids. Regular fluid level checks will prevent problems like leaks.
The wipers. Install new wipers so that you can safely see out the window, no matter what the weather is.
The heating. You don't want to get stuck without heat during the winter!
The lights. Make sure all of the interior and dashboard lights work, as well as the headlights.

Cooler weather and snow will be here before you know it. Make sure your vehicle is ready for whatever comes your way. For help with maintenance or service, contact Park Auto Group today!