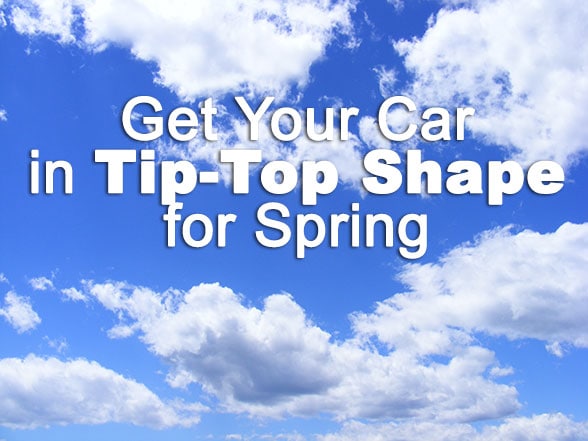 When winter finally breathes its snowy last, your vehicle will surely need a little extra attention. The weather of winter can prohibit giving your car the same care that you're able to give it in the warmer months.
Once spring has sprung, it's time to get your vehicle ready for warmer days. Here's how:
Take care of the interior. Slushy feet make a mess in your vehicle, but cleaning your car out during the winter months is no fun. Many people put it off until the weather is more cooperative. Now that spring is here, it's time to rid your car of all the trash, papers, and other items that don't belong that have been collecting over the winter. Give the floor mats and the seats a good vacuuming, too.
Check out the suspension and alignment. Potholes and rocks tend to appear during the winter months. Snow, ice, and salt are hard on the road, which can be rough on your vehicle. You may experience damage to the alignment and/or the suspension from traversing bumpy, pothole-filled roads. Have a certified mechanic check it out for any issues that could be unsafe or damaging to your car.
Lift the hood. Cold temperatures can cause belts and hoses to become worn or brittle. Take your car to the mechanic to make sure the coolant isn't too old, which is a necessity when the weather starts to warm up. It's also important to check fluid levels and filters. Making sure everything under the hood is doing what it's supposed to be doing will keep you safe and give you peace of mind.

If you need help getting your vehicle into tip-top shape for spring, give us a call at Park Acura today and we'll be happy to fix you right up!