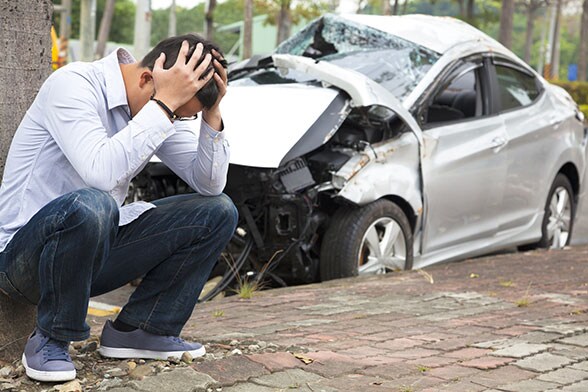 No one wants to be involved in an accident.
But even the most careful of drivers may find themselves the victim of someone else's carelessness.
It's a scary situation and knowing what to do in the moment is important.
Here are the steps you should take if you're in a collision.
First things, first
This is what you should do immediately after the accident occurs:
If it's safe to do so, stop your vehicle and turn off the ignition.
Figure out your location. If you can't figure it out right away, look for landmarks like street signs.
Call 911. You should call the police whether or not there are any injuries. If you don't have a phone, ask a bystander or witness to do it for you.
Turn on your hazard lights and/or put flares around your vehicle so other drivers see you.
Get your insurance, license, and registration information ready.
Ask witnesses to stay on the scene.
Call a tow truck if your car isn't driveable.
Exchange information with the other driver if another car was involved.
Take pictures.
You'll be required to complete an accident report with the police officer at the scene.

What's next
Once you're safely home it's a good idea to write down everything you can remember about how the accident happened. You may need it at some point.
You'll also need to call your insurance company to file a claim.
If your car will be in the shop for awhile, you may need to look into a loaner. Some insurance policies do offer this, so be sure to inquire when you call the company.
You'll need to start looking for a replacement vehicle if your car can't be fixed.
Come and see us at Park Acura when you're ready to start looking for a new vehicle.
We'd love to help you find just what you're looking for to replace what you lost.