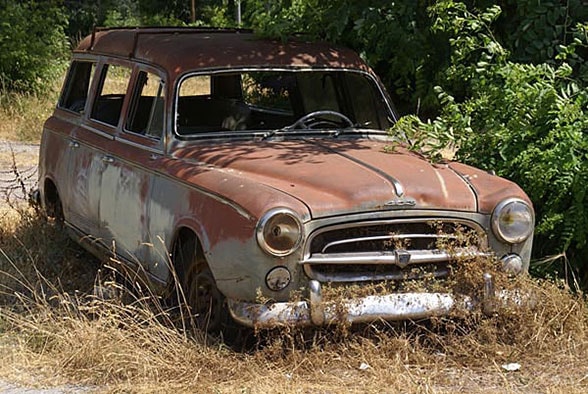 Sometimes a car is just a car.
Other times it's a piece of your story – your history – and it's hard to let it go.
Maybe you took it on a road trip to Connecticut while you were in college.
Perhaps you drove it away from your wedding reception, adorned with tin-cans and window paint or it carried your babies home from the hospital.
Whatever the case may be, you've probably wondered at least once where that particular piece of nostalgia ended up.
Did you know that there's a way you can find out?
AutoCheck
This is a great little tool that just requires you to have your former vehicle's Vehicle Identification Number (VIN) and a one-time $45 subscription fee.
The process is pretty simple. After you've paid your fee, you can run a report on any vehicle by entering the VIN.
The report will give you information about the status of the vehicle, for example, if it has been in an accident, if it's been destroyed, or, if it's still in working order, where it last changed hands.
There are other uses for AutoCheck. You can use your unlimited subscription to find out all kinds of information about a car that you're interested in purchasing.
The report can tell you if the vehicle was ever stolen, if it was ever in an accident or damaged in another significant way, or even if the odometer has been rolled back.
Any of these situations may cause you to rethink the purchase of that particular car.
At Park Acura, we're committed to working together to find a new or used vehicle that is in great shape and suits your needs.
Give us a call or come see us today!