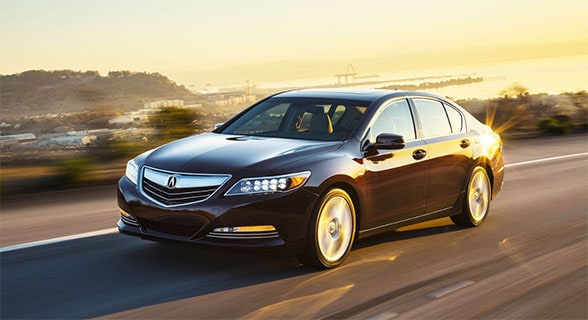 One of Acura's most luxurious offerings to date, the 2017 RLX, has features galore -- from the engine to the interior's supremely comfortable seating, not to mention the superior performance.
It's also a standard-bearer in terms of technology, which is what we're going to focus on. Check out some of the advanced technologies that the RLX boasts.
Head-Up Display
This system actually projects a transparent image on the lower area of the windshield, displaying important information like your speed, power distribution monitors, and vehicle warnings. All this and you don't even have to take your eyes off the road!
GPS-Linked Climate Control
The tri-zone climate control allows the driver, front passenger, and rear passengers to control their own temperature and airflow settings. A GPS receiver tracks the sun's position in relation to the car and a sensor determines what impact the sun is having on the interior temperature.
On-Demand Multi-Use Display
This 7-inch touch screen has all the controls you need in one convenient location. You can even create your own shortcuts to audio controls, climate controls, or whatever you wish to have at your fingertips.
SMS and Email
You can receive and listen to text messages and emails in a way that is safe and not distracting. It has some prepared response options you can use while you're driving.
Voice Recognition
It's exactly what it sounds like! Your RLX actually responds to the sound of your voice. You can access climate control, audio controls, and the navigational system just by speaking.
Each advanced technology feature in this Acura is designed to give you access to the things you need in the safest way possible. Riding in style is an added bonus!
The friendly folks at Park Acura are ready for you to come in and experience the superior performance of the 2017 Acura RLX. Give us a call and schedule a test drive today!