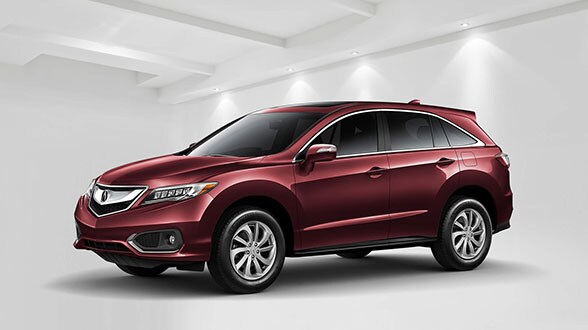 The 2017 Acura RDX SUV: Sophisticated Style with All the Bells and Whistles
The new Acura RDX SUV made its debut in 2015, but two years have brought it some significant upgrades. These improvements run the gamut from performance to style.
Let's take a look at what Acura has done for your 2017 RDX.
Performance
Here are the operating updates:
A new 3.5L i-VTEC V-6 engine with Variable Cylinder Management (VCM) cylinder deactivation technology. This causes three of the six cylinders to deactivate when the engine load is light, increasing the fuel economy.
All-Wheel Drive with Intelligence Control. This improves the handling in general but especially in inclement weather situations.
Horsepower and torque. In layman's terms, when you hit the gas, your car will respond more quickly than ever before.

Interior
Get ready for an even more luxurious experience. Here's what's new:
Standard heated front seats. Never suffer in a cold Ohio winter again!
Second-row air conditioning vents. Everyone in your Acura can control the cooling.
Technology package. The front passenger seat can now be power-adjusted in eight different ways. You shouldn't have any trouble getting comfy!

Safety
The most important feature in any vehicle is how safe it keeps you and your family. AcuraWatch gets the job done.
Check out these AcuraWatch traits:
Lane departure warning.
Adaptive cruise control.
Collision Mitigation Braking System.
Lane Keeping Assist.
Multi-view real camera.
Expanded view driver's side mirror.

That's not all! The Acura RDX SUV also has a navigation system with voice recognition and a windshield-mounted camera, which gives the vehicle the ability to sense hazards like a pedestrian in the roadway, for example.
This 2017 Acura is packed with features that will not only allow you to travel in absolute luxury but also rest assured that you and your precious cargo are safe.
Ready to take a 2017 Acura RDX SUV for a spin? You just might fall in love! Give Park Acura a call to schedule your test drive today!