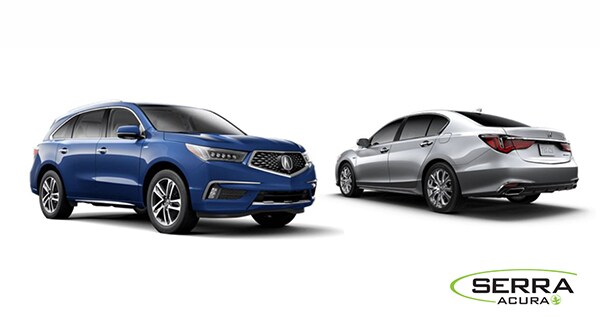 The name Acura is synonymous with quality and performance.
Acura has the distinction of being the first import luxury brand for the United States automobile market.
Let's take a look at some interesting facts about this one-of-a-kind vehicle.
#1: Acura is a product of the Honda Motor Company.
#2: Acura was born in 1986.
#3: The first two models were the Legend and the Integra.
#4: Acura sales in 1987 doubled after their first year.
#5: The Acura NSX cost $65,000 and was the most expensive Japanese vehicle in history.
#6: In 1991, Acura sales hit an all-time high of 143,708.
#7: Sales waned in the 1990s as a result of Toyota's Lexus and Nissan's Infiniti brands joining the luxury-car action.
#8: In the fall of 1998, Acura sales rebounded with their redesigned TL model.
#9: The new millennium saw Acura's first SUV, the MDX, which won Motor Trend's Sport Utility Vehicle of the Year accolades.
#10: In 2002, Acura yet again broke their sales record with 170,469 vehicles sold.
#11: In 2004, Acura opened up operations and a dealership in Mexico. This year also brought about the third-generation TL, the new TSX, and the redesigned RL.
#12: Acura's popularity has continued to rise, even against stiff competition from Infiniti and Lexus. Today, it remains at the top of the luxury-car heap.
Are you ready for an Acura?
An Acura is more than a car – it's an experience.
From the superior handling to the advanced safety features and technology, you'll be in love in no time.
Stop by Serra Acura and let us show you the latest Acura has to offer.
You just might find your next favorite car.