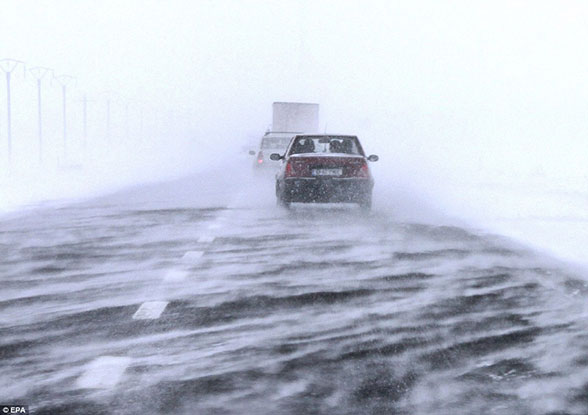 Self-driving cars aren't quite ready for you to go out and buy just yet.
While you wait for the day to come when your car drives you around, here are some ways to keep yourself safe on the road when you're the one behind the wheel.

Get off the phone
Your cell phone should be out-of-sight, out-of-mind when you're driving.
Using your GPS is one thing but texting or scrolling through Facebook is quite another.
The risk to yourself, your passengers, and everyone else on the road isn't worth checking that notification.
If your phone pairs to your vehicle's infotainment system, set up what you need to before the car is moving and stow the phone out of reach.

Practice makes perfect
Even when you've had your driver's license for many years.
Maybe especially when you've had a license for a long time. We tend to get sloppy and not pay as close attention when we're doing something that is so familiar that it's automatic.
Try to set aside 30 minutes a week to take a drive during which you're paying close attention to what you're doing.
Pretend you're in driver's education again, with an instructor sitting in the passenger seat.
It'll help you be a better driver overall!
Visit the car wash
Wondering what a clean car has to do with your driving ability?
It's all about pride in your vehicle.
When you're proud of your ride, you're more likely to enjoy your time in it and you'll pay better attention to what you're doing on the road.
At least once a month, give your vehicle a good wash and vacuum.
Know the rules and follow them
You probably honed up on the rules of the road exactly one time – when you were preparing to take your test at age 16.
Granted, they don't change often, but every once in a while there may be a new guideline or two.
About once a year, go to a Department of Motor Vehicle's website and try out the online driver's prep test. It's a great way to stay up-to-date on the laws.
Safety first
Becoming a better driver is all about keeping yourself, your passengers, and others you're sharing the road with as safe as possible.
Come to Serra Acura and check out the latest driver-assist safety features – many of which come standard.
Our expert salespeople would love to chat and even take a test drive.