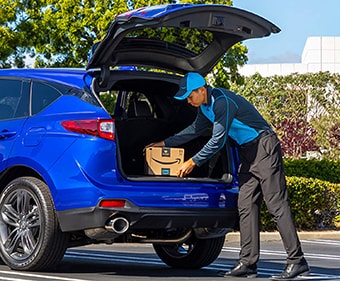 There's nothing like the excitement of receiving your Amazon packages.
You pull into your driveway and see it on your porch. Or get the notification on your phone that it's been delivered.
Ahh, such joy.
But Acura is changing the game and taking package-delivery to a new level of excitement.
Here's what you need to know about your newest option.
Key by Amazon In-Car Delivery
If you're the owner of a 2019 or 2020 Acura RDX and you have an active AcuraLink service AND Amazon Prime, you can choose to have your package delivered directly to…
Read More